Euro 2020 Becomes Euro 2021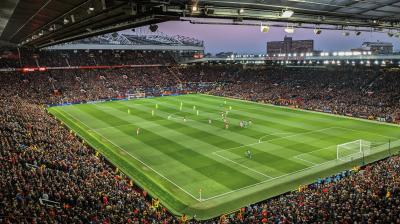 Euro 2020 is looking like it may become Euro 2021 due to the coronavirus pandemic. The Euro competition is a football, known as soccer in the United States, competition among European countries to determine the continental champion.
Euro, just like the Copa America and World Cup, comes every four years. In Euro 2016, Portugal won the title. It was going to start on the 11th of June and should have lasted until July 11, 2020. However, now the competition has been postponed.
Talkssport.com says, "Euro 2020 is foreseen to take place between June 11 and July 11, 2021, to have the same match schedule and the same host cities." Euro 2021 hosts are going to remain the same, the hosts being, "Azerbaijan, Denmark, England, Germany, Hungary, Italy, Netherlands, Republic of Ireland, Romania, Russia, Scotland, and Spain." Due to the postponement of the men's competition, the Women's Euro 2021 has also been postponed to 2022.
At the moment, some other sports are starting to resume around the world, but due to the pandemic, fans will have to wait another year for the Euro soccer competition. Fans and players alike, are disappointed. Players do get a lot of time to get back into shape and get ready to play. Fans are hoping that this pandemic will end soon, so soccer competitions can resume.