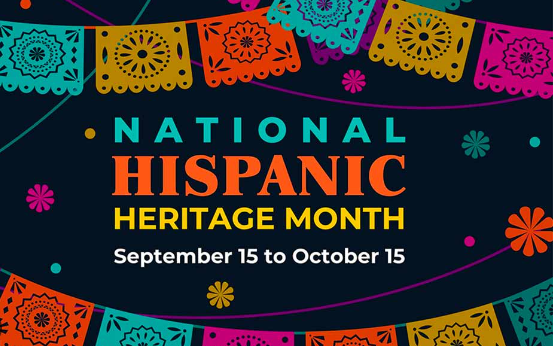 In honor of celebrating Hispanic Heritage Month, here are some popular games among the Hispanic community that you should consider trying.
One popular game that McAuliffe's ASB hosted was Mar y Tierra. In Spanish, "mar" translates to sea and "tierra" translates to land. In order to play this game, there will be a line drawn or taped on the ground. The left side is mar and the right is tierra. The players must listen to a speaker shouting mar and tierra and step on the sides corresponding to the words. If a player steps on the wrong side, they are out.
Another likable game is Lotería. Lotería is like a similar game to Bingo. However, there are some distinguishable aspects of the game. For instance, instead of having boxes with numbers on a card, this Hispanic game has pictures. Similarly, one person draws the name of a picture and whoever has the name puts a dried bean on top of it. Therefore, whoever finishes the card first wins the game.
One game people can participate with their friends is A Pares y Nones, which directly translates to "evens and odds". Considering the rules, a group of people join hands and march together in a circle. One person in the group is in charge, and they shout out a number at random times. Clearly, the number they shout will either be even or odd, so the group has to get into separate other groups. The groups are determined by the number shouted to them. For instance, if there is a group of 10 playing and the person in charge shouts out the number five, there should be two groups of five.
Another game that requires a group of individuals is Sardina. "Sardina" means "sardine" in Spanish. This game is similar to the American game, Hide and Seek. However, the roles in Sardina are reversed, meaning there is one hider and multiple seekers. The one hider finds a hiding spot, and the seekers' objective is to find the hider and join and wait with them until the other seekers find them. Once the last seeker discovers where the rest of them were hiding, they are considered the loser of the game.
Finally, another game all ages enjoy playing is El Ropello. Many are familiar with the game, Hot Potato. Nevertheless, they may soon consider this the Spanish version of Hot Potato. For example, people use multiple pieces of crumpled up paper instead of a potato to play the game. The game works by having the players write a question on the paper and forming a ball resembling a cabbage. Soon after, the players would throw the ball to one another until the leader signals to stop. The person who's holding the ball must peel off a piece of paper and answer the question written on it. The game continues on until all of the questions have been answered.