No School For A Whole Week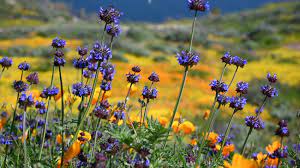 No school for a whole week seems like a blessing to the students of McAuliffe. Spring break can be a perfect opportunity to spend time with family and friends, as well as travel and relax, even during the challenging times of the COVID-19 pandemic.
Spring break for Los Alamitos Unified School District is one week, from Monday, April 5, to Friday, April 9, as well as the given weekend after the ninth. However, "Spring break depends on where you live. There is no statewide month for spring break. It is up to each district to determine their own school calendar," according to Finally Family Homes, an online site with tips and advice for young adults and teens. 
During the break, many people celebrate holidays, such as Easter. It is also a popular time to go on vacations and sightseeing. Ailani Garcia, a seventh-grade student at McAuliffe, said (previous to the Spring Break), that she planned to swim and spend time with family during the break. She strongly stated that she was excited about the time off from school. In her opinion, the best way to spend the week off is to hang out with family, celebrate holidays and go to the beach.
"If schools didn't have a spring break, I'd feel stressed and overwhelmed," Garcia adds. This could be a reason why we have the break in the first place- to allow students and staff to reconnect and relax. 
Many people travel for the week during spring break. According to Full Suitcase, a website for traveling, some of the best spring break travel destinations in the U.S. are Moab, UT; San Francisco, CA; Oahu, HI and St. Petersburg, FL. 
However, regulations and safety procedures due to the COVID-19 pandemic, have impacted the way we travel during the break. In most places, wearing a face mask is required, as well as sanitizing hands and other surfaces. "We couldn't travel out of the country," voices seventh-grade student Daniyella Castaneda. "And we chose not to travel out of the state because we didn't want to risk anything." On the contrary, Castaneda states that she was very excited for Spring Break, and was able to still travel with family. 
Spring break this year may have looked a bit different, but celebrations and vacations have still taken place. One week of no school can be a joy to those who work hard in school, and it can be a great opportunity to have some fun.