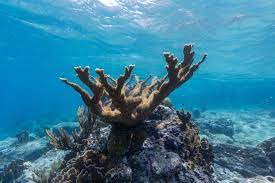 As climate change rages on, ocean temperatures have been increasing at a concerning rate. As a result, we are at risk of losing the multicolored coral reefs that provide homes for various species of aquatic animals. Recently, a group of scientists discovered that they could revive a coral reef by freezing it at -196 degrees Celsius.
Cryopreservation, is a newly discovered procedure which requires freezing the coral reefs. The scientists froze the coral reefs, and the team thawed the ice. They reported that the coral reefs were still alive even after being frozen. The magic behind this method is the coral stays alive due to the Photosynthetic algae producing food for the coral reefs even when they are frozen. However, if the coral gets stressed, they tend to lose their algae which causes the coral to turn white. Therefore, restoring the coral will be another mission the scientists have to find a way for. Nevertheless, if they succeed in freezing the coral, they will be able to preserve the coral for centuries.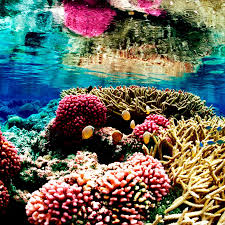 There are a few problems that may thwart the attempts at collecting the coral, however. For instance, it is extremely rare when it comes to producing coral. Coral only spawns two days a year. To add on, they create underwater clouds once they reach the floor. Despite the troubles, with the right timing, scientists
can collect coral with ease. Some may believe that the freezing temperature of the coral would cause ice crystals that damage the coral. Regardless, the scientists created a special chamber that thwarts ice crystals from forming.
Cryopreservation is a newly discovered method in preserving the coral reefs of oceans near Hawaii, Florida, and many other places by freezing multiple pieces of coral. Although this method is relatively new, let's hope for the best when it comes to saving a natural wonder of the world.