Mrs. Barnett; Staff of The Week
This week's staff of the week is Mrs. Barnett! Mrs. Barnett is an outstanding history teacher. She grew up in Seal Beach, CA and went to McGaugh, McAuliffe and Los Alamitos High School. She also went to college at SMU in Dallas, Tx and got her teaching credential at Cal Poly San Luis Obispo. Some of her hobbies and interests include traveling, watching her two kids play soccer and baseball, shopping, baking, playing/snuggling with her beagle puppies and getting absorbed in the great Netflix series. Two fun facts about Mrs. Barnett are that traveling to new places is her absolute favorite thing to do and she has been to five of the seven continents, 28 different countries and plans to visit so many more. Also, with the exception of five years, she has lived her entire life in the Seal Beach/Los Alamitos area. She even met her husband when they were both students at Los Alamitos High School. Audrey Yee, a seventh grader, stated, "I believe Mrs. Barnett deserved the staff of the week because she is kind, easy-going and always puts her students' needs first." Overall Mrs. Barnett is an amazing teacher and is continuously helping others!
About the Contributor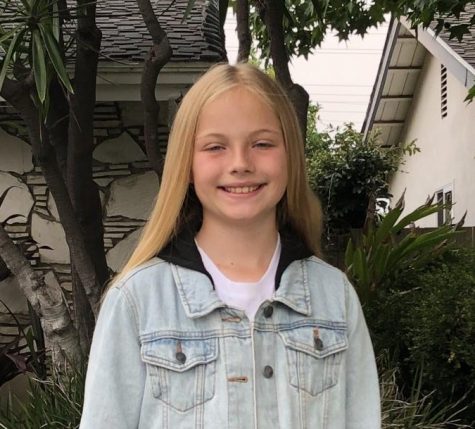 Madison Norberg, Staff Writer
Madison Norberg is a seventh grader at McAuliffe Middle School. Her interest in journalism started at the beginning of sixth grade. She decided to choose...