The End of An Era: Preview of Clone Wars Season 7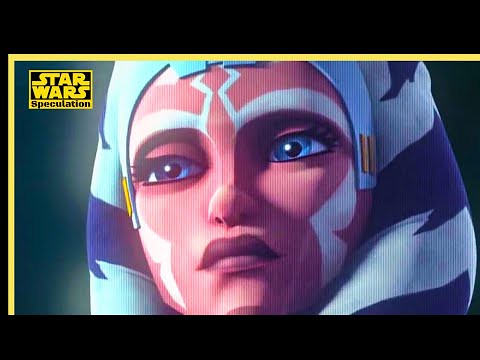 Nathan Yee, Staff Writer and Copy Editor
January 31, 2020
Star Wars' 2019 celebration star-struck the audience with the long-awaited announcement and trailer of Clone Wars Season 7, the last and final season of Star Wars' most popular animated series.
The new season is expected to be released by February 17, 2020, with millions of fans ready to see the final 12 episodes in the whole series. However, unlike the previous seasons, which were featured on Netflix, this upcoming seventh season will be exclusively for Disney Plus customers due to the StarWars Franchise being owned by Disney's Production Studio. The episodes are estimated to lapse approximately 22 minutes each, similar to the episodes in the previous six seasons.
With 3.9 million fans backing the series, this seventh season is definitely expected to rally up people more than ever before. 
Alvaro Ruiz, an eighth-grade Star Wars fan states, "I'm really excited for the new season because I am rewatching the other seasons right now and am excited for where the story goes." 
Another eighth-grade fan here at McAuliffe, Andy Vo, shared, "I like Clone Wars a lot and am really happy [Disney] decided to finish it.¨
So, what does this upcoming season specifically have for its fans? From the trailer, fans can expect that Ahsoka Tano, one of the most loved female characters from both Clone Wars and Star Wars Rebels, will be making another reappearance in this seventh season, despite leaving the Jedi Order during the end of the fifth season. Also, adding on to Ahsoka's return, fans can also expect to see her get two new lightsabers as she and Captain Rex, another character from the previous seasons, assist in a battle called the Siege of Mandalore. This is where Ahsoka lightsaber duels with the character named Darth Maul. 
Towards the end of the season, it is also expected that some of the events that take place will lead up to and possibly overlap with many of the scenes from Revenge of The Sith, the third movie in the Star Wars saga. 
In summary, this last and final season of Star Wars: The Clone Wars is expected to be a major event in the overall plot of the Star Wars Universe, while at the same time reintroducing and reminiscing over past characters from previous seasons and movies. Clone Wars Season 7 is definitely going to awe the Star Wars community and audience with its release this spring.