Legend in the Pool
Five-time Olympian, silver medalist of the 2008 Olympics, and legendary water polo player Tony Azevedo is living amongst us right here in Long Beach, CA. 
Tony Azevedo is one of the most respected water polo players in the world. His style of play and his characteristics inside and outside the pool are what make him such a legendary player. 
Azevedo was born in Rio de Janeiro, Brazil on December 21, 1981, but when he was just six months old he moved to Long Beach, CA where he has been living ever since. The Brazilian native developed a love for water polo at a young age. He explained, "The way I got into water polo was by me watching my dad coach the Brazil national team and…I started to play water polo."
Furthermore, Azevedo said one of the main water polo players he looks up to is Manuel Estiarte. Estiarte showed him how to pay attention in school, so he could play water polo. Azevedo explained, "The only way that I could be successful in playing the sport of water polo was if I made it to college. So everyday I would wake up and get some homework done. Then, I would go to school, then I had practice. After practice I would study more and that was how I made it to college." He later said that to be successful you have to put your mind to your work, and the only way to do that is to enjoy it. That is what got Azevedo through his school career.
When talking to Azevedo about getting second place in the 2008 Olympics, he explained that getting first or even third is great because you end on a win. However, getting second is a heart breaker because you end on a loss. Azevedo reflected, "But now looking back at it, I am pretty happy because I got the chance to earn a medal at the Olympics, which is pretty cool." He added, "Playing for my country was probably the greatest thing I have ever done. I turned down a deal to play in Brazil, so I could play for America. There were no words to describe the feeling of playing for your country." 
As one of the most respected water polo players, Azevedo earns this recognition with his community service work. It is his mission to help kids around the world learn how to play water polo who lack the right resources. Finally, Azevedo expressed, "After my water polo career, I want to grow and make the sport more known around the world."
About the Contributor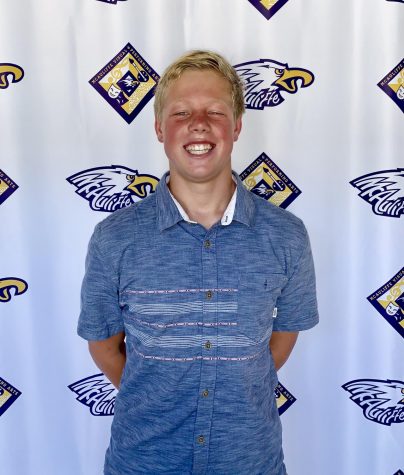 Ryder Dodd, Staff Writer
Ryder Dodd is an eighth grader at McAuliffe Middle School. He loves to play water polo and swims. Ryder is a person who enjoys having fun. He is one who...