Vocab.com – The English Dictionary to Learning Words
Vocabulary.com is a fun and interesting way of learning words, which many teachers across the country use to teach and quiz their students. It was co-founded by Marc Tinkler and Michael Freedman.
Vocab.com is very user-friendly. When using the website, press "sign up" for new players, or press "sign-in" for people who have already played Vocab.com. To learn, you have two choices, either make your own list or play other people's lists by clicking "lists" at the top middle of the screen. Then, you can search for various lists of words that you want to better comprehend.
Teachers can also easily use Vocabulary.com. They can make word lists, create their own classes, and they can make their own tests. Teachers can also list the words they want to test their students on, and choose what level of mastery their students need to complete the list.
As a student, you have to answer the questions precisely to accelerate your percentage on that word. After you master the word, you get a certain amount of points. One starts as a novice and makes their way to a hotshot, and so on.
Any school can join the Vocab Bowl to see how many words their student population can master. Also, schools can give their students medals for mastering the most words. Our school, McAuliffe Middle School, has been deliberating whether they should renew Vocab.com or not. To continue subscribing to Vocab.com would cost a lot of money, but it means an updated version of Vocab.com. Many teachers at McAuliffe use this website to enhance vocabulary and help their students achieve mastery. 
Ms. Miller, an eighth grade history teacher at McAuliffe, says "When we spent the money on renewing Vocab.com, it was worth the money and was a good choice." She also said, "I use Vocab.com to teach my students words that would come out on their next lesson and it is graded every quarter."
Connor Carruth, a seventh grader at McAuliffe, uses Vocab.com regularly and he is also an experienced player. Carruth says, "I would rate it a seven out of ten because it is really fun and educational, however, people master the list by memorizing the words and not learning as much." Carruth also says, "I would consider this website because it does a good job of explaining all the different roots and their meaning and it's very understandable." David Jung, 11, also says, "I would rate Vocab.com an 8 out of 10. I would partly recommend this."
About the Writer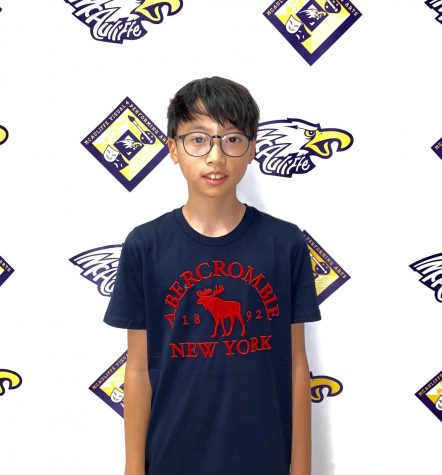 Matthew Lim, Staff Writer
Matthew Lim is attending McAuliffe Middle School. He is in seventh grade and his favorite subjects are math and science. He likes to do many things in...