Imelda, the Flooding Begins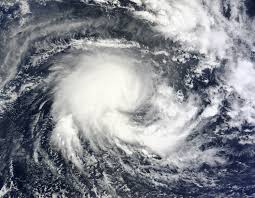 East Texas was hit by something tragic on September 19, 2019. It was a massive flood called the "Tropical Depression Imelda," and it left five dead. With over 40 inches of rainfall, Imelda caused a massive amount of damage. This forced many people to evacuate, due to the destroyed homes and structures. The catastrophe resulted in more than 37 million dollars in damage.
"I don't know what I could do in the heat of the moment!" says Brodie Lopez, a seventh-grader at McAuliffe Middle School. Lopez said that he was disappointed because he is from Texas. However, he was glad that he was not there when the floods occurred. 
Tregg Jacobsen, another seventh-grader at McAuliffe Middle School, feels bad about the whole situation and further stated, "I'd protect myself by boarding up my house." 
According to the Washington Post, a Texan man assumed to be forty or fifty, died after being rescued from an underwater van. It also states that a nineteen-year-old man "suffered an electric shock and drowned." Clearly, the flood was fatal for some unfortunate people. Harris County has offered a fund "for those impacted by storm and flooding" says CW39, a news channel that covers events in Texas.