Dr. Weiss-Wright Pied in the Face!
Hey Eagles! Last Friday our principal, Dr. Weiss Wright (Doughboy), did a pie to the face after we reached our $15,000 fundraising goal! Here are some pictures from the last week's event, enjoy!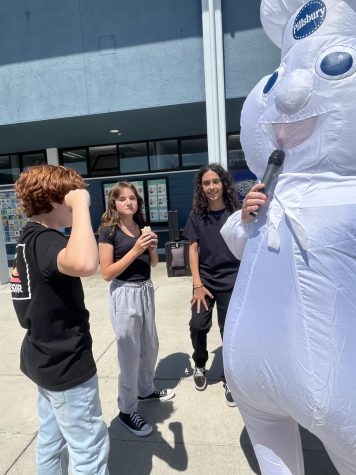 Here are some Eagles interacting with Dr. Doughboy before the pie in the face!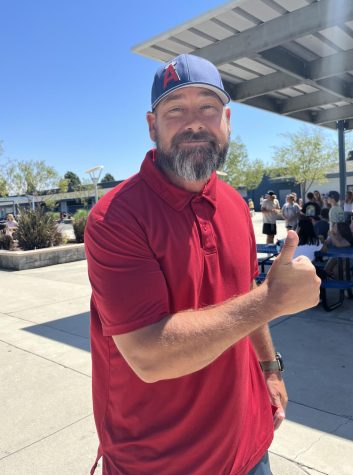 A rare sight! Mr. Robinson walking around the Quad right before Dr. Doughboy's pie in the face!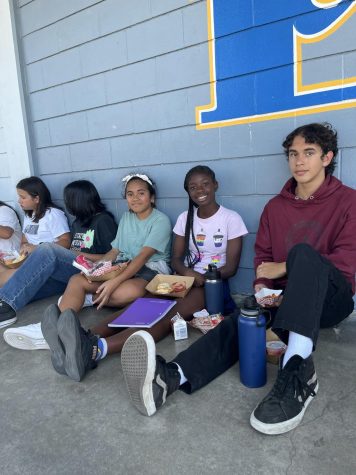 A quick reminder to take your time and enjoy your lunch!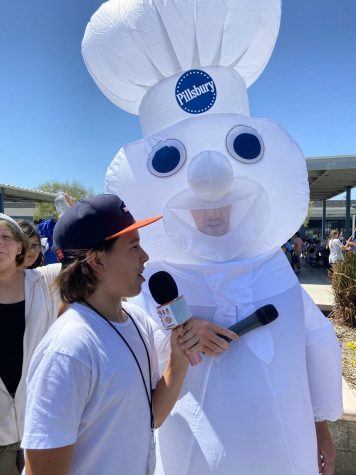 ASB's Kash Kupfer interviewing Dr. Doughboy about today's event.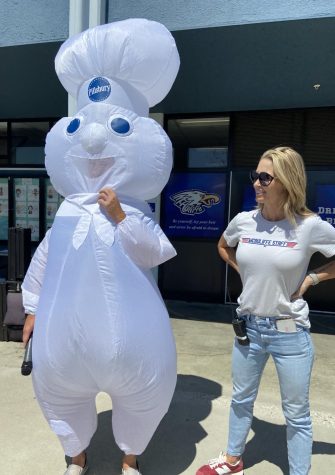 A never seen before photo of Ms. Martin and Dr. Doughboy standing neck to neck. The pie in the face is about to begin! #Rivals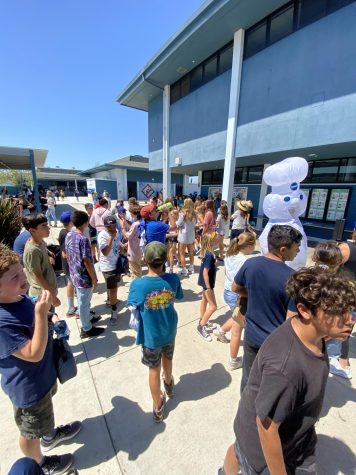 Eagles start crowding around Dr. Doughboy, anticipating his reaction.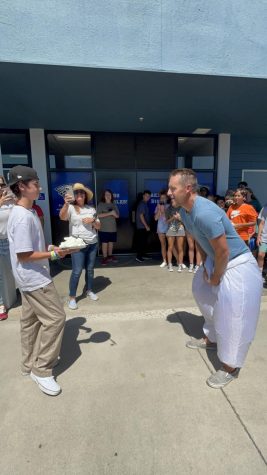 The top donator for the 7th and 8th grade lunch had the honors of pieing Dr. Doughboy! At this moment, Dr. Doughboy was revealed to be Dr. Weiss-Wright this whole time! What a surprise!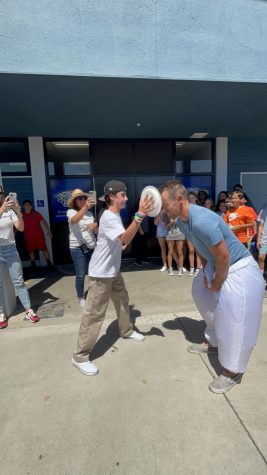 At the final moment Dr. Weiss-Wright regrets his decision upon participating in this special occasion.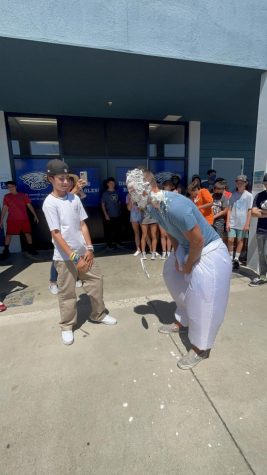 But it was too late…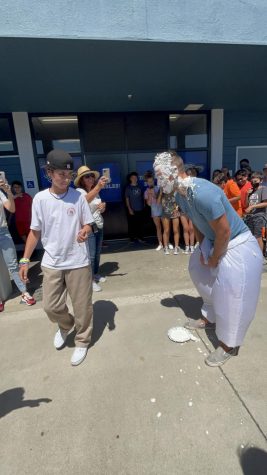 Due to his shock, Dr. Weiss-Wright stood in the same position for a total of 2 minutes! Look at the merciless donator walk away.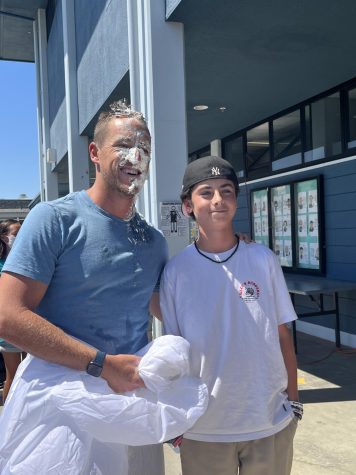 It's all good however, Dr. Weiss-Wright and the eagle have made amends or is it just the beginning? #Whoknows