Hispanic Heritage Month: Equality, Inclusion, and A Diverse Community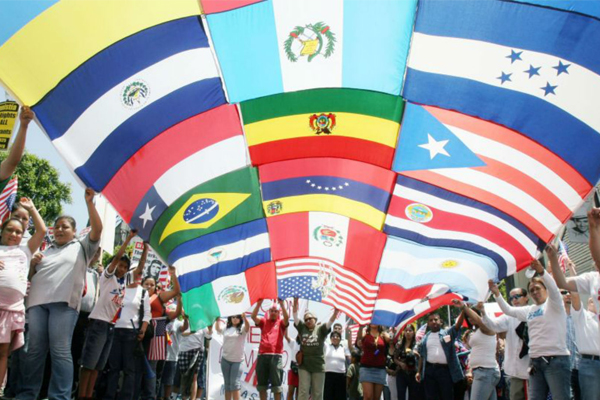 "We must use our lives to make the world a better place to live, not just to acquire things. That is what we are put on the earth for." This quote from Dolores Huerta exemplifies the spirit of Hispanic Heritage Month (HHM) and the attitude that McAuliffe's Diversity, Equity, and Inclusion ASB committee is trying to bring to the school.
This year, McAuliffe is doing many things to celebrate HHM, but to understand why they are celebrating, what they are celebrating, and how they are celebrating it, some background is needed. Hispanic Heritage Month does not take place on a specific calendar month because, even though the event that inspired HHM took place on September 15, it was originally decided that the holiday would be celebrated for one week by President Lyndon Johnson. The time frame of HHM was then extended to 30 days in 1988 by President Ronald Reagan, and it would be from September 15 to October 15. This specific start date was chosen because many countries that were previously governed and colonized by Spain gained their independence on the 15th of September. Hispanic Heritage Month has a vibrant history in the states, which is why McAuliffe is celebrating it this year, and why they will celebrate it in the future.
In past years McAuliffe has done several things to honor Hispanic heritage during HHM, such as providing trivia through posters and activities on and off-campus. Eighth-grade student and D.E.I. committee leader Peyton Chuhaloff has also posted an activity on the ASB Grade-Level Google Classrooms where students can read slides filled with trivia on important topics and people concerning Hispanic Heritage Month. Chuhaloff declared, "I want kids to remember that they are represented," showing that the people behind these activities are actively encouraging diversity, not only for themselves but also for those who may feel underrepresented or unrecognized within the community.
Based on the many activities that D.E.I. is doing for HHM this year, Chuhaloff feels that McAuliffe has been heeding requests for further diversity at school. Some possible areas for further change have also been voiced by Chuhaloff. For example, to better execute HHM in the future, Chuhaloff thinks that D.E.I. should try to "Make more students aware, and have more students participate." While McAuliffe has done much to represent this community at the school, there is always room for improvement. It is important that those who have the power to strive for representation and respect within the community do so.