What is the CJSF Club?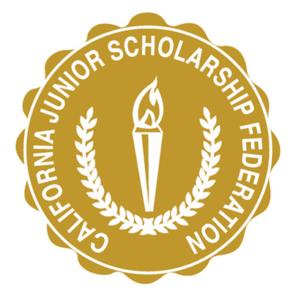 The CJSF club, a club at McAuliffe, has sparked the interest and curiosity of many students, who wonder about the intriguing acronym and what it stands for, as well as what the club is about.
For starters, CJSF stands for California Junior Scholarship Federation. It is lead by the California Scholarship Federation, or CSF, which is a non-profit organization "whose mission is to recognize and encourage academic achievement and community service among middle and high school students in California," states their website. 
CSF was created by Charles F. Seymour in 1916 when "he had organized a scholarship society on his campus, modeling it after one already established at Long Beach Polytechnic High School," according to the CSF website history page. Five years later, Seymour's operations in assisting students are growing, and other schools in California are beginning to follow suit, establishing their scholarship societies. Ever since then, CSF has become a booming community, with clubs in middle and high schools all over the state.
In McAuliffe's own CJSF club, the leader and host is eighth-grade Core teacher Mrs. LeTourneau. "[The club promotes] college days on campus, [initiates] community service projects, and [takes] one field trip per semester," states the club description on the McAuliffe website. According to LeTourneau the three main motives of the club are to help promote student leadership, community service and high academics. 
"This is going to be the fifth year of having CJSF on our campus," shares LeTourneau. "I believe it existed years ago here, but then it sort of died out. It's not the first time it's ever been on campus, but when I came to this school I brought it back to life." 
Each year, including this year, the CJSF club leads a canned food drive, which becomes a competition between the University of Southern California (USC) and the University of California, Los Angeles (UCLA). The goal of 1,200 cans has been met every year, thanks to the club's hard work and advertisements. 
CJSF also takes field trips. In the fall, students usually visit a college or university campus, and in the spring students go to an educational site, such as a local aquarium or zoo. In the past, CJSF has gone to UCLA, USC, the University of California, Irvine, the Long Beach Aquarium and the Santa Ana Zoo. 
In total, the CJSF club, a unique organization within the McAuliffe community, has brought together students into an organization dedicated to leadership, community service and academics. McAuliffe looks forward to its activities and commitment this school year.