Summer Fast Approaching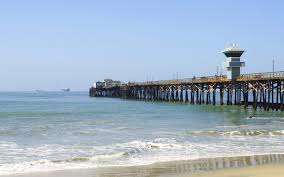 With the summer season quickly approaching, a window full of opportunities is being opened, even during the COVID-19 pandemic. The temperatures are rising, and so is the anticipation.
There are numerous things to do during the summer including spending time at the beach, swimming, hiking and having movie nights with friends and family. During the summer, traveling is also a favored idea among many. Popular U.S. national parks to visit during the summertime include Glacier National Park, Montana, Grand Teton National Park, Wyoming and Lassen Volcanic National Park, California. 
According to Time and Date, an online site with information about the weather and the date, the hottest month in Orange County is August. Temperatures can stretch up to a sweltering 90 degrees Fahrenheit or greater. "I love summer weather, actually," remarks seventh-grader Elise Chou, "because I have a pool and it's really nice." Chou also adds that some of her favorite things to do during the summer are going to the beach and relaxing. 
For the past year, life has been different due to the COVID-19 pandemic. Chou believes that this year's summer will be different from others, due to the pandemic, and that there may be "no amusement parks" as well as still having to wear masks. 
However, on the contrary to Chou's statement, seventh grade Core teacher Mrs. LeTourneau confidently states, "It feels like a happier summer already," because, she explains, last summer was more "locked-down" than this year will be, and hopefully, with more people receiving the COVID-19 vaccine, there will be a positive outcome and impact for this summer. 
"The best way to spend the summer," LeTourneau opinionated, "is to relax and rejuvenate for the next year. Kind of unplug from everything, and come back ready."
Overall, the summer season is a great time to relax and have fun, even during a pandemic, for students and staff alike.