April Student Spotlight
Here are your spotlights, eagles!
ASB Spotlight-Trent Massey is a member of our community service committee. He has played an important role in this year's service projects and our heritage month celebrations. He always volunteers to help with additional ASB activities, adds great ideas to our class discussions, and often thinks of important logistics for an event that no one else does. Lastly, Trent was integral to the success of our Black History Month Jeopardy event and was our very own Alex Trebek. ASB is so lucky to have him this year and I can't wait to see what he does for McAuliffe ASB next year!-Bellendir
Yearbook Spotlight-Jenalee Dancs has been an invaluable member of the Yearbook staff this year as she took on numerous projects and difficult spreads. Jenalee is always willing to assist her peers at the drop of a hat, even if it means finishing her assignments a little later. The McAuliffe 2020-2021 Yearbook would not have been possible without the tireless effort and hours put into the project by Jenalee, a truly outstanding student!-Danforth
Spanish spotlight-Andy Ridenour participates so well and excels in Spanish.-Callaway
Drama Spotlight-Mikayla Sisk is an 8th grader and in Advanced Drama. She is focused, dedicated, and passionate about theater. She always gives 200% in rehearsals and memorizes lines before it is needed. While her comedic timing is fantastic, her dramatic performances are also very impressive. Mikayla is currently starring as the Fortune Teller in Advanced Drama's production of "Fortunes Read Virtually- Only $1"- don't miss it!-Armstrong
About the Contributor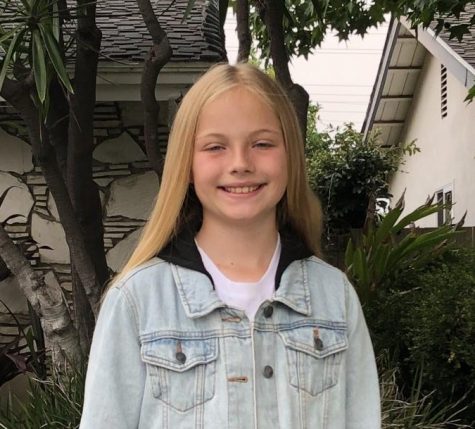 Madison Norberg, Staff Writer
Madison Norberg is a seventh grader at McAuliffe Middle School. Her interest in journalism started at the beginning of sixth grade. She decided to choose...