Get to Know Mrs. Hearn
This week's staff of the week is Mrs. Hearn! Mrs. Hearn has been a great influence on her students in her Core and history classes. She grew up in La Palma and earned her education at Kennedy HS, Cal State Dominguez Hills for Bachelor's and Azusa Pacific University for Masters. Some of her hobbies and interests are being outside, being with her family, camping in her motorhome, boating on Lake Havasu, watching a baseball game, reading and teaching sixth grade core and history. Two fun facts about Mrs. Hearn are that when she was 19, she danced in the Disneyland Parade and street show and she loves to take kickboxing classes! Ella Pardasani, a seventh grader here at McAuliffe, stated, "Mrs. Hearn is just one of the most fun and exciting teachers that I got to go to every day last year and made me want to work harder even more." Overall, Mrs. Hearn has set an amazing example for all of her past, present or future students to take after!
About the Writer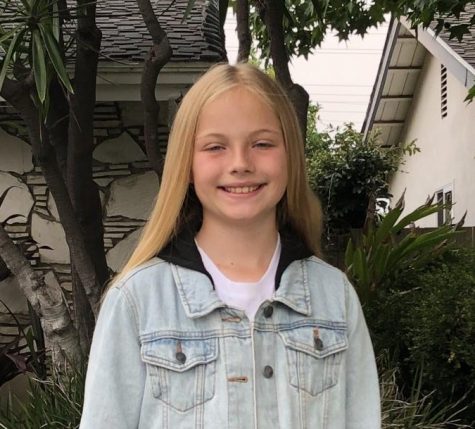 Madison Norberg, Staff Writer
Madison Norberg is a seventh grader at McAuliffe Middle School. Her interest in journalism started at the beginning of sixth grade. She decided to choose...