"Jeopardy!"- McAuliffe ASB's Black History Month Trivia Tournament
Culminating Black History Month, McAuliffe ASB hosted a BHM "Jeopardy!" competition on Friday, Feb. 26. Contestants participated in two rounds to get to the final stage in the ODAT and the chance to compete for a grand prize. 
The four contestants, Braulio Leyva,  Isabella Patterson, Spencer Bystrom and Tasha Johnson, each won a Kahoot in their history classes, then came out on top in the semi-final Kahoot the day before the final round. Bystrom and Johnson were the finalists from Cohort A, and Leyva and Patterson were the finalists  from Cohort B. ASB's Community Service committee was in charge of creating the Kahoots and planning the event.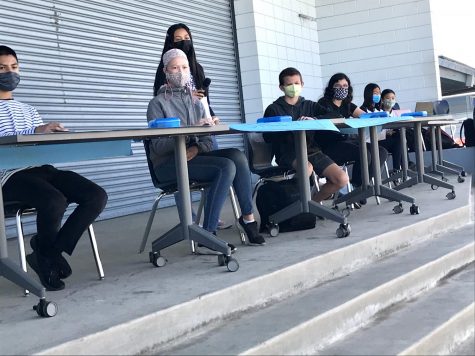 Contestant one, seventh-grader Leyva, created a vegetable garden and enjoys solving jigsaw puzzles. Patterson, in sixth grade, likes reading, drawing and the color blue. The third contestant, seventh-grader Bystrom, plays tennis and can solve a Rubik's Cube. Sixth-grader Johnson plays softball and likes superheroes. The four finalists battled to hit their buzzers first and answer the questions correctly to take home the "Jeopardy!" crown.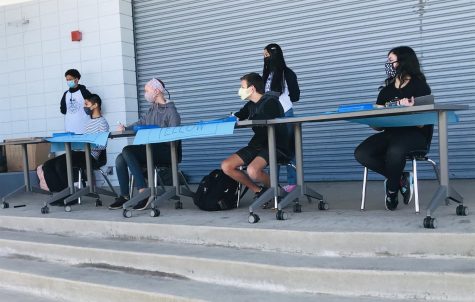 Trent Massey, a member of Community Service, was ASB's Alex Trebek. Alex Trebek was the host of "Jeopardy!" from 1984 until his death last year. Massey started with an opener question for control of the board, in other words, to decide who would be the first to pick a question category and amount of money. A "Jeopardy!" board controlled by an ASB member was casted onto two TVs for the contestants and audience to see.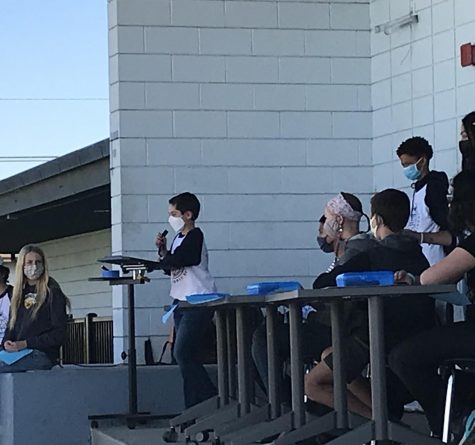 The categories, all with questions related to Black History Month, were Famous People, American Politics, Historical Events, Multiple Choice and Media. Contestants could win up to $1,000 per question. 
When the contestants hit their buzzers, an ASB member in front of the ODAT stage waved a piece of colored paper to show which buzzer was first. Based on the amount of money for the question and the accuracy of the contestant's answer, another ASB student added or deducted dollars to their total.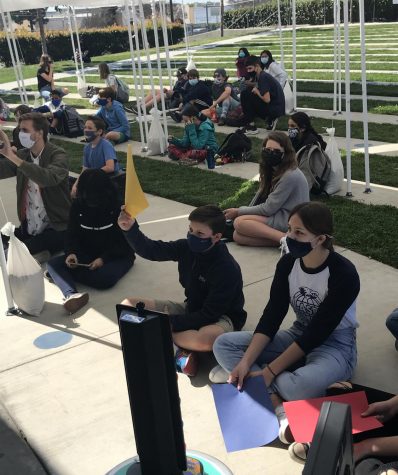 After Massey read out all the questions, he posed the final "Jeopardy!" question and contestants made their wagers. They were not allowed to wager any more than the money they already had. If they answered correctly, that sum was added to their total, but if they answered incorrectly, that amount was subtracted from their total.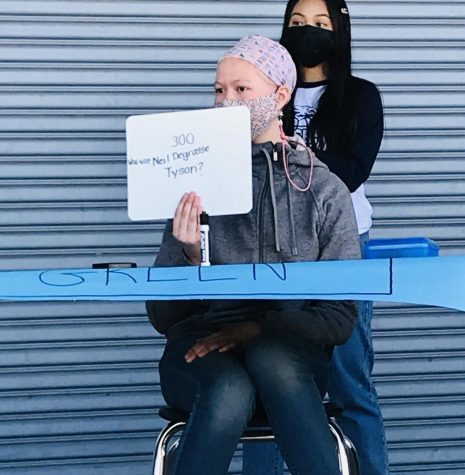 The ultimate winner was Bystrom, who received the first prize of a pizza party for him and five friends. Bystrom described the event as "a great way to bring attention to so many deserving African Americans." He went on to say, "I think it went very well and it was very entertaining to be a part of." The second place winner, Leyva, won a Volcano Burger lunch, and Patterson and Johnson each won an eagle goodie bag for third and fourth place.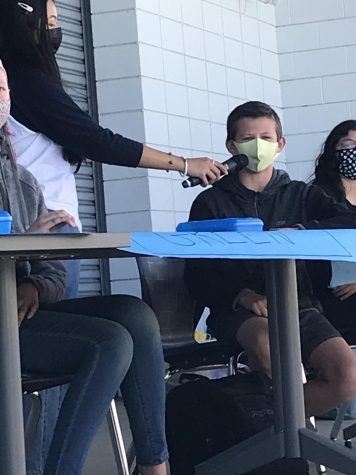 Students from Cohort B waiting to come on campus watched the competition from socially distanced spots in the ODAT. Teachers and parents also came to watch the event and support the competitors. Members of ASB, along with our eagle mascot, managed the crowd and pumped them up with applause signs and pom-poms.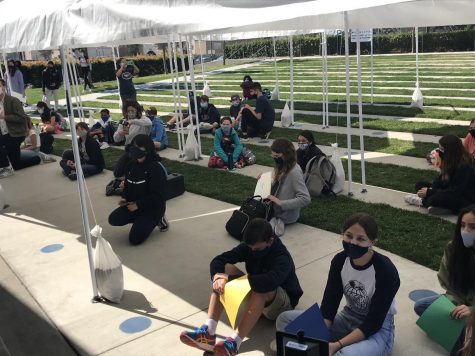 To cap off a culture-filled February, ASB put together an exciting event that helped students learn more about African American history and brought together both cohorts of our school.