Getting to Know Mrs. LeTourneau
This week's staff of the week is Mrs. LeTourneau! She continues to show her appreciation for ASB and supports all of their events. Mrs. LeTourneau has so much energy when it comes to teaching her Core classes, which sets an example for all of her students and encourages them to continue to have a positive attitude and work hard. Mrs. LeTourneau grew up in New Jersey until she was eight, then moved to Westlake Village, CA. Mrs. LeTourneau earned her education at the University of Colorado for undergraduate. Some of her hobbies and interests are family time, walking and being by the beach, snow skiing, reading and binge-watching TV shows. Two very interesting facts about Mrs. LeTourneau are that she used to work at Six Flags Magic Mountain in the Bugs Bunny Magic World kids shows as a magician's assistant getting cut in half five times a day. She also loves to roller skate! Spencer Bystrom, a seventh grader at McAuliffe, stated, "Mrs. LeTourneau deserves to be the staff of the week because she cares about her students and wants their experience in middle school to be the best it can. She has given me a class to look forward to and use as support. She helps me to make up work I miss whenever I am absent." Overall, Mrs. LeTourneau sets a great example for all of her students every day.
About the Contributor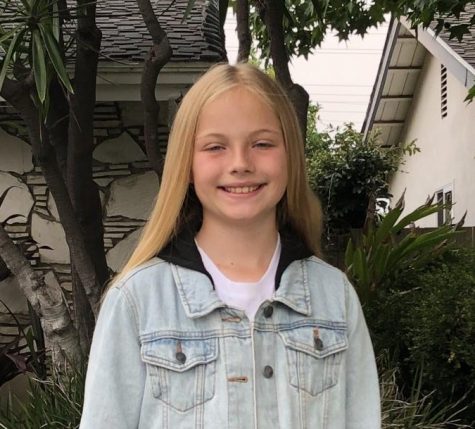 Madison Norberg, Staff Writer
Madison Norberg is a seventh grader at McAuliffe Middle School. Her interest in journalism started at the beginning of sixth grade. She decided to choose...