Get to Know Ms. Tamara
Ms. Tamara has earned this staff of the week for so many reasons! She is one of the Outpost staff members, which means she is an extended daycare supervisor. She grew up in Los Alamitos and Cypress and went to Hopkinson, McAuliffe and LAHS. Some of her hobbies and interests are playing soccer, baking and cooking, trying DIY crafts and foods, Pinterest and watching and attending games. She is an Angels, Chargers and LA Galaxy season ticket holder. Two fun facts about Ms. Tamara are that she has played soccer all her life and was on a kid's game show called Funhouse. She has worked for the district since 2002. Ms. Tamara worked as a noon supervisor at Oak Middle School for 16 years before transferring to McAuliffe in 2018. She has been the Outpost supervisor since 2010 and before that, she worked at LAE Kids Korner. Additionally, both her parents and her sister have worked for the district. Dasha Fallon, a seventh grader at McAuliffe, stated, "I have seen her around school and she always helps someone if they need it. Every single day she puts so much dedication into her job." Overall, Ms. Tamara shows so much appreciation and dedication to her job and will continue to do so.
About the Writer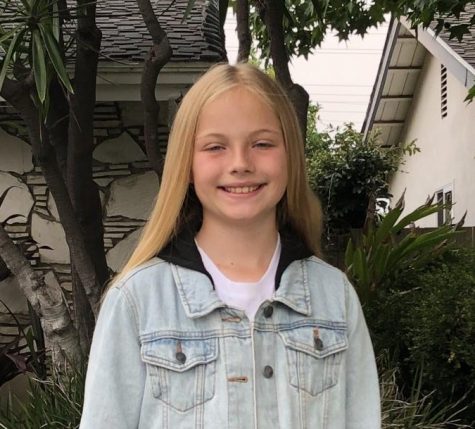 Madison Norberg, Staff Writer
Madison Norberg is a seventh grader at McAuliffe Middle School. Her interest in journalism started at the beginning of sixth grade. She decided to choose...