Mrs.Wallace: An Extravagant Music Director
McAuliffe Middle School is proud to have Mrs. Wallace as the music elective/choir teacher. Mrs. Wallace is an excellent music teacher for the students and is doing everything along with the choir and music classes to consistently improve the music program. One of her students, Alissa Endleman, stated, "She is extremely kind and always makes you feel comfortable and appreciated. Mrs. Wallace is always helpful to any student and makes them comfortable in the classroom. When I'm with her, she always makes me smile and tells me to be happy." Mrs. Wallace was born in Augusta, Kansas and went to school at Butler Community College, Emporia State University and Kent State University. Some of her hobbies and other interests include crafting, singing, crocheting and sewing. Two facts about Mrs. Wallace are that she does not like when people say "frustrated" and she loves Mexico. She has also mentioned that singing is clinically proven to bring more happiness out in people. Overall, Mrs. Wallace was chosen as the staff of the week from Dec. 14 to 18 because she brings out the greatness in students and is always willing to help the school.
About the Writer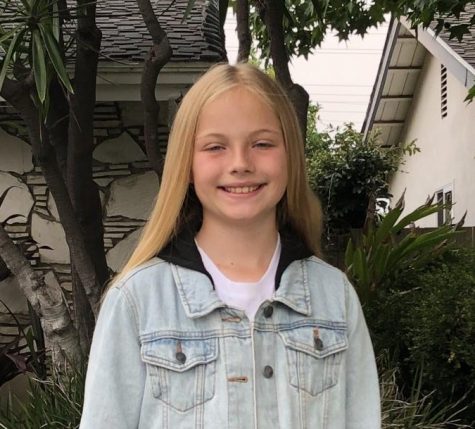 Madison Norberg, Staff Writer
Madison Norberg is a seventh grader at McAuliffe Middle School. Her interest in journalism started at the beginning of sixth grade. She decided to choose...