Mr. Rice: Staff of the Week
Mr. Rice was McAuliffe's staff of the week for the week of 11/16/20. He was picked by the students for being an influential science and STEM teacher that has been represented as one of the favorites of the teachers and for the work he does here at McAuliffe Middle School. Mr. Rice grew up in Temecula, California and went to Great Oak High School. He graduated from Vanguard University. Some of his most enjoyable hobbies and activities are fitness, playing sports and spending time at the beach. Some facts about Mr. Rice are that he loves the show "The Office" and one of his  favorite animals is a dog. During college, Mr. Rice played baseball as the pitcher for the team and one other fact is that he loves to travel often. Countries he has visited include Russia, Mexico, Cuba and England. Caroline Kerns, a student of Mr. Rice, stated, "Mr.Rice has helped us learn more and more about the school and is an accepting and fair teacher. He made different options for students who have had trouble during these times of years especially 2020." Mr. Rice loves teaching at McAuliffe and will continue to enjoy all of it during this year.
About the Writer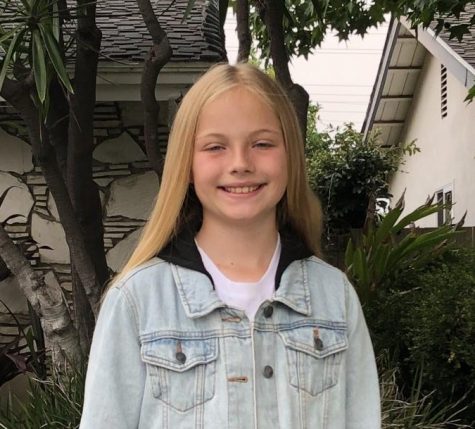 Madison Norberg, Staff Writer
Madison Norberg is a seventh grader at McAuliffe Middle School. Her interest in journalism started at the beginning of sixth grade. She decided to choose...