Among Us: The Murder Mystery Sensation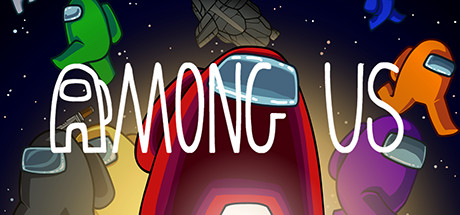 Among Us: the murder mystery game in which a team of crewmates must discover the impostor among them or be picked off one by one. Unless you have been living under a rock for the past couple of months, you have probably heard about the simple but vastly successful game that is taking the internet by storm. But you might be wondering where it came from, and how it became so popular seemingly overnight.
The idea of the game is simple. You play as a uniquely colored astronaut that can be red, orange, yellow, green, lime, dark blue, cyan, purple, pink, white or black. Each game has a maximum of ten players, and no two players share the same color. When the game starts, you are either assigned the role of impostor or crewmate. If you are an impostor, your main goal is to kill the crewmates and avoid detection until there is an even number of impostors and crewmates. If you are a crewmate, your objective is to complete a random assortment of tasks and stay alive long enough to figure out who the impostors are and convince other players to vote them out. Each game can have from one to three impostors. 
Impostors have the ability to vent, which effectively teleports you around the map for stealthy kills or tricking the crewmates. They are also able to sabotage different areas, such as lights, inhibiting their vision, and communications, which prevents crewmates from seeing their visual display or any markers for their tasks. Other sabotages that can end the game are disabling oxygen and the reactor. However, these differ between maps.
Speaking of maps, there are three to choose from: The Skeld, Polus and Mira HQ. They are all set in different settings; an ice planet, a tall tower on the astronauts homeworld and a spaceship floating through the galaxy. All of them have special tasks and ways to catch the impostors or fool crewmates, such as interconnected vent systems, cameras, doorway sensors and vitals. 
Among Us was created by Innersloth Studios, a relatively unknown gaming company. The beta version was released on June 15, 2018 to mobile devices only, but was later released for computer users on Aug. 17. Their player base was small up until recent months, when many large YouTube creators and other social media influencers began to produce content on the game, causing it to skyrocket in popularity. 
Innersloth was planning on making a sequel, but cancelled it after seeing the major success the first game had been getting and instead are focusing their efforts on improving the current game. For example, the small team of developers recently added anonymous voting, visible cosmetics during meetings and icons on the "fix wires" task. There are also rumors of new colors of players, new cosmetic items, a colorblind mode and a new confirmed map teased by the developers on Twitter. 
Students have varying opinions about Among Us. Seventh-grader Travis Howard, a student here at McAuliffe, voices his thoughts on the game, ¨It's only fun when I'm bored. I only really enjoy it when I'm playing with my friends.¨
Additionally, there is an Among Us club here at McAuliffe, where students can play the game together after online school on Wednesdays.
Whether or not you enjoy the game, it is undeniable that Among Us has made a permanent impact on the video game industry. It is proof that a game does not need excellent graphics or a complex story to succeed.