Vans, Converse, and Nike – Three Major Shoe Trends at McAuliffe Middle School
Hala Essayli, Staff Writer and Assistant Editor
March 31, 2020
Throughout the centuries, the features and designs of shoes around the world have significantly changed. From high heel trends to the popularity of sport footwear, many of us can agree that the evolution of shoes has led us to present-day styles that deserve the spotlight shined on them. A survey completed by 147 students at McAuliffe Middle School revealed that the most commonly owned shoes are Vans, Converse, and Nike.
Vans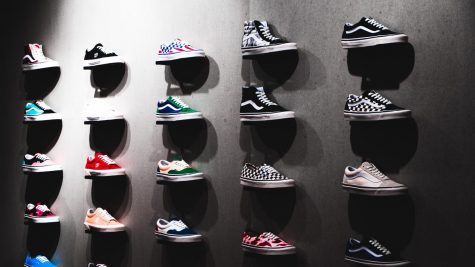 Vans shoes were created over 50 years ago and were specifically designed to suit skateboarding. These shoes have developed many unique features over time, such as a checkered fabric, an "old skool" style,  and even vans that you can personally customize. "They are comfortable, really cute, and they are easy to put on," states Jillian Muller, a seventh grader at McAuliffe Middle School. Muller also adds, "they don't have the biggest sole, so they aren't good tennis shoes and they aren't good to wear when it's raining because they get soaked easily."
      2. Converse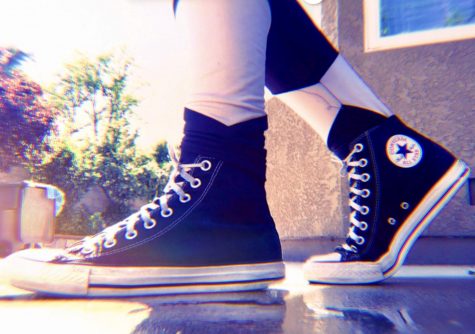 The Converse shoe company has been producing shoes since 1908 and originally started as a rubber shoe company. Today, Converse shoes are extremely trendy among teenagers for their style and comfort. Mikayla Sisk, a seventh-grader at McAuliffe Middle School states, "It's stylish, it's comfortable…I don't really like to run in them, but they can be used for running." Sisk also suggests, "Don't wear them on rainy days. The water will go right through the fabric."
3. Nike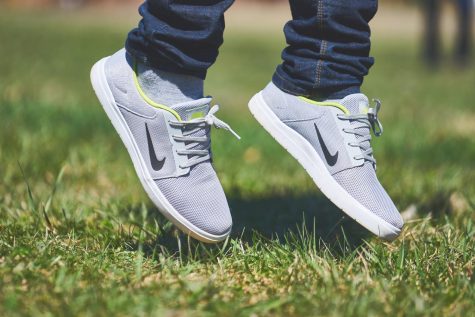 Research shows that Nike is one of the most common shoe brands in the world. Nike is mostly known for its sporting shoes, however, the Nike Air Force Ones have recently exploded with popularity. Sophia Bugarin, a seventh-grader at McAuliffe Middle School claims, "The Air Force Ones are really cute and trendy, but they are really chunky and get creases by your toes."
After all, throughout different time periods, trends will come and go. What they will leave behind is a memorable impression on societies all around the world.