April Fool's – A Day of Laughter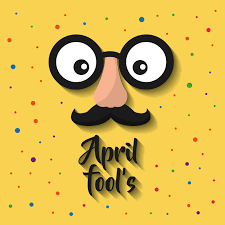 April Fool's Day has been around for centuries, going by different names in different places, such as dia da mentira in Brazil and Prima Aprilis in Poland. 
April Fool's Day started in 1582. France switched their calendar from the Julian Calendar to the Gregorian Calendar. People who hadn't heard of the switch or failed to see that the new year had been moved to January 1 would celebrate the new year on April 1st. These people were the laughingstock of the town. People that celebrated the new year in April were ridiculed. Some ways they would be ridiculed would be by having paper fish stuck to their back and being called a "poisson d'avril" (April Fish). An April fish is meant to symbolize a gullible person.
April Fool's Day spread throughout Britain during the 18th century. In Scotland, the holiday became a two-day event, beginning with sending people on errands that don't exist and ending with taping a "kick me" sign to their victims back.  
Today, April Fool's Day is more or less celebrated the same. When asked what her favorite part of April Fool's Day was, seventh grader Brielle Murphy stated, "I like April Fool's Day because it's an excuse for me to act stupid." Some people see April Fool's Day as an opportunity to break the law and cross the line. However, that is not what this holiday is about. April Fool's Day is about playing playful tricks on your friends!
Some famous pranks include the 1996 Taco Bell Debacle when Taco Bell announced they had been "planning" to purchase the liberty bell in Philadelphia and intended to rename it the "Taco Liberty Bell." Another fast food prank was in 1998 when Burger King advertised a fake sandwich, named the "left-handed whopper," and hundreds of clueless customers requested the fake sandwich.
In conclusion, April Fool's Day is a fun-filled day, that makes everybody smile and laugh. I, for example, am looking forward to my grandma telling me yet again that there's a spider on my head! 
*Be sure to share your April Fool's Day tricks with us next week in the comments below!