A McAuliffe Students' Bestfriend
Dogs. Those furry friends that many of us love. They get excited when we return home and allow us to develop a strong bond with them. Most students love their creatures' unique features and non-stop energy. Pets overtake the conversations on the McAuliffe campus and make a great impact on our daily lives. Here are some McAuliffe students' animals that they love and cherish.
Oreo is a six-year-old white and black spotted Maltese. Owner, Gabby Wittenberg, states, "She loves to go on walks and go to the dog beach." Wittenberg also elaborated about how Oreo had a type of dog cancer about a year ago. She explained that her body was destroying her own blood cells, but that she has fully recovered now.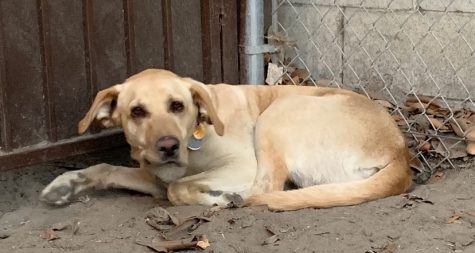 Yellow labradoodle, Hercules, is one lazy dog. As six grader Jadeyn Vanegas states, "My puppy is a fat, lazy doggo." Hercules' favorite thing to do is to sleep. "He just sleeps 24/7!" Vanegas exclaimed. She elaborated on how Hercules doesn't like to eat, but "is huge for his breed."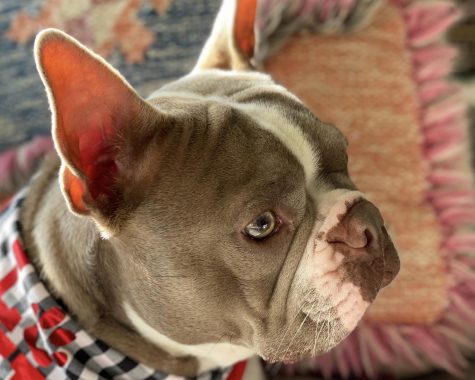 Sofia Bugarin's pet is a grey Boston terrier named Cooper. He is two years old and as Bugarin describes, "a small to medium-sized dog." Cooper has a very loving family who takes him on multiple walks a day and loves him so much. "We take him everywhere," Cooper's owner explained. "I just love him so much!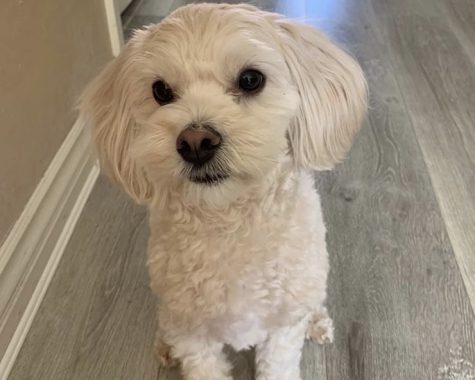 Bob is Kaylin Kim's cream-colored Maltipoo. Kim claimed that he likes to chew and rip up her shoes and that is why she "only has one pair." Three weeks ago, Bob got attacked by a cat and got a huge scratch along his side. Fortunately, he is recovering and is still his happy self.
In conclusion, every dog carries an individual personality and a special story. The support and compassion that a pet can offer us has the ability to permanently spread joy and positivity to the owner and others. After all, dogs are a McAuliffe student's best friend.