The Trending Backpack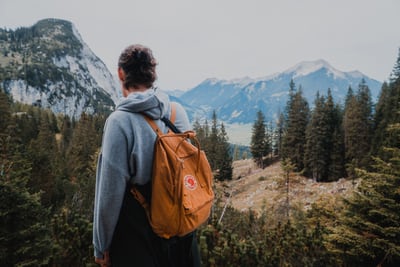 Most have heard of the trending backpack that a great number of young teenagers have today. The Fjallraven Kanken backpack is one of the most popular backpacks on social media and is a must-have for VSCO girls.
The history of Fjallraven begins in the Swedish town of Örnsköldsvik when a 14-year-old Boy Scout named Åke Nordin decided to invent a new frame for his backpack. Ten years later, Nordin officially established the Fjallraven brand, which was registered in 1960 and has been a major hit on social media recently.
The trending of VSCO girls started with the VSCO app where users can edit their photos. Later, social media took over and a massive amount of people heard about the Kanken backpack. It was soon a major hit accessory for everyday life.
Keilani Lockso, an eight-grader at McAuliffe middle school, says that the style of the backpacks and how they are lightweight are two reasons why they are popular. Sophia Rodriguez, an eighth-grader at McAuliffe Middle school, claims, "They think they look cool and small, which makes it easy to carry." On the contrary, there are a couple of improvements that should be made. "I don't like them because of the space capacity," states Lockso. 
At the end of the day, trends will play a major impact on our world. Most of us can agree that Kanken backpacks have formed a creative style and seized the spotlight.