Kobe Bryant's Legacy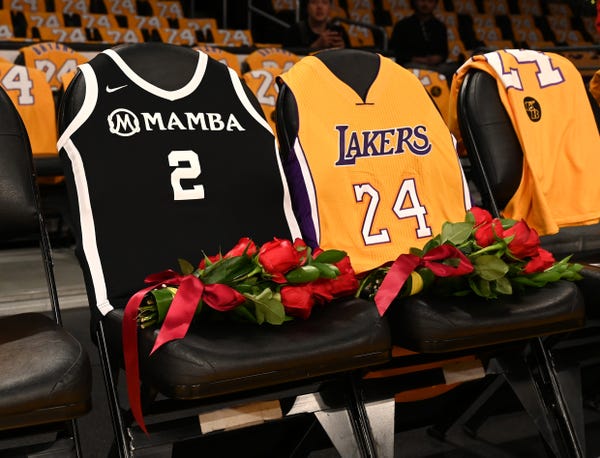 On January 26th, 2020, the world was in shock with the tragic news of a helicopter crash that left no survivors. Kobe Bean Bryant, Gianna (Gigi) Maria-Onore Bryant, John, Keri and Alyssa Altobelli, Christina Mauser, Ara Zobyan, Sarah Chester and Payton Chester were in the helicopter. Kobe Bryant had left the world speechless again. 
With the 13th overall pick of the 1996 draft, the Charlotte Hornets drafted Kobe Bryant. Consequently, Bryant was traded to the Lakers and a legendary career was born. 
Kobe had struggled his first few seasons, but had developed into a star with Shaquille O'Neal. They had started to become the most dominant duo in the league after a few seasons, which led the Lakers to three NBA Championships. However, Bryant's career stalled in terms of Finals appearances which is seemingly because 'The Diesel' had left the 'Black Mamba' due to some bad blood. Despite O'Neal leaving, Bryant was still performing at an elite level without much help. In the following seasons, Bryant won two more Championships and left the NBA in 2016 with a historic twenty season career that broke many records and earned countless awards, including two Olympic gold medals. 
After Bryant's NBA career, he focused on his family while writing a book called "Dear Basketball." Bryant ended up taking it to the next level and made it an animated short film, which won an Oscar. Bryant kept working hard and opened the 'Mamba Sports Academy' in 2016. His life off the court was and will always be remembered.
For Gigi, she was striving to continue her father's legacy and honor him in the WNBA. Jorge Morales Jr, an NBA superfan replied, "I used to watch highlights of Gigi, her following her father's footsteps. I remember her fading away and hitting a shot just like her dad."
Kobe Bryant left the world with a legacy that no individual can replicate. Bryant worked hard everyday to become the man he was. He will be forever missed.