Brooke and Bria Singleton, The Unstoppable Sisters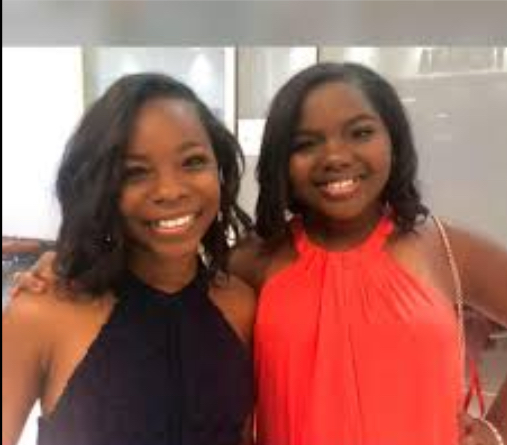 Brooke and Bria Singleton are fraternal twins who were born in Southern California on December 23, 2005. At the early age of eight months, the sisters got their first acting job in a McDonald's commercial. They've gone on to shoot national commercials as well as print campaigns. 
Bria dances and enjoys singing. Meanwhile, Brooke loves reading, writing, and drawing. These McAuliffe eighth-graders' professions range from acting to music. Brooke plays the violin and piano, and her sister Bria plays the piano. 
The twins love to make people laugh, and they enjoy entertaining people with their playful antics. Brooke loves musicals; she can quote them, sing them and memorize them, while Bria loves memes. It's safe to say these sisters have artistic views and humor.
Brooke Singleton has gone on to shoot shows such as "9-1-1", "American Woman", "Scorpion", and the Disney show, "Stuck in the Middle," while Bria has been in shows like "The Loud House", "Fresh Off the Boat", "Better Things", and is currently filming a movie called "Thunder Force."
When asked to advise aspiring young actors, Bria says, "Things won't just happen, you need to work hard to get a role. Also, you need to give things up and make sacrifices." The Singleton twins work hard for every opportunity and chance they get. They have won awards at events like "The 39th Annual Young Artist Awards", "The 40th Annual Young Artist Awards", and "The Young Entertainer Awards."
To sum these girls up, the Singleton twins enjoy acting and want to pursue it as their profession. They are radiant and talented, ensuring a successful future for both of them.