Down in the Valley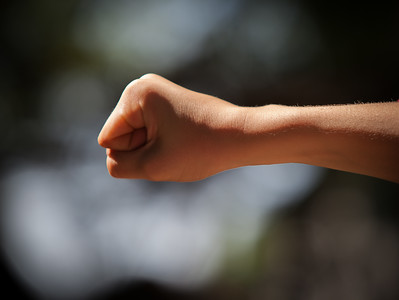 Recently, two fights have been caught on video in Moreno Valley middle schools. After one proves fatal, the schools and the district are under fire.
On September 16, a 13-year-old identified as Diego Stolz died in a hospital after being in critical condition for over a week. This was the aftermath of the first fight in Moreno Valley. The fight itself was on September 7 at Landmark Middle School. He was punched twice in the face and once in the head, slamming him into a nearby concrete post. The resulting damage caused him to sustain severe brain injuries.
A remembrance ceremony was held for Stolz not long after he died; the two students involved have since been arrested for alleged assault, and later, voluntary manslaughter. It has been released that Stolz was likely bullied before the fight, but the school was unable to stop it.
Just weeks after his death, another recorded fight surfaced online.
The second fight happened between two 12-year-old girls at Sunnymead Middle School. Upon entering the classroom, they began to punch and hit the victim, Jazmin Delatorre, as well as her teacher. Delatorre says that she now wants to transfer to another school.
Martinrex Kedziora, the superintendent of the district, has been asked many questions on the incident. The fact that there have been two fights in such a short amount of time negatively reflects on his position. 
"I want the Moreno Valley community to hear me loud and hear me clear when I say that…what I've seen in those videos is absolutely unacceptable," Kedziora clarifies.
"They could have, like, they probably knew that there was conflict going on between these kids. Usually, a fistfight isn't the first sign of trouble," says Evelyn Marshall, 12. "And if they got more involved, I think it would've helped and it would've been less of a problem."
The trouble is that Stolz's fight was not the first of its kind.
In March, a seventh-grade girl at a school in the same district as the previous fights was attacked by a group of classmates while a deputy tried to come between them. Another parent said that her son was attacked at lunchtime at Canyon Springs High School, a week or so after Stolz was assaulted. The fights are seemingly never-ending and display a lack of awareness on the district's part.
Marshall has a suggestion for the district.
"I don't know if they could really [ease the trouble] at this point, but they could have sent notes of sympathy," she adds.
If everyone is lucky, the fights will pass and the schools of Moreno Valley will be safe again.