March Spotlight!
Here are your March spotlights Eagles!
ART SPOTLIGHT-Bella Vance is actively engaged and trying to improve in the field of art; whether it's in my class or on her own time! She is open to criticism and challenging herself with a smile! She finds learning fun which is definitely the mindset in art! -Swihart
SPANISH SPOTLIGHT-Addison Butler is an outstanding student! She is excellent at participation and works quality. -Callaway
DRAMA SPOTLIGHT-Ava Friedman is in Advanced Drama. She is a 3- year drama student and a shining star. She loves to perform and is willing to take on any role. She has played princesses, a siren, and is about to be featured in our One-Act Festival as Baby Bear/Cinderella. Ava is also very kind and a joy to have in the classroom. Look out for her on TV- she is about to film a baking competition for the Disney Channel! – Armstrong
LEADERSHIP SPOTLIGHT – Addison Bousard is our ASB secretary and treasurer, but you probably recognize her from the morning announcements. Addie has been crucial to ASB's success this year as she has continually played a dependable, responsible, and cooperative role on our team. She constantly volunteers to take on more and she creates an encouraging, positive environment in our class through her cheery spirit and kind remarks. ASB is so lucky to have Addie! -Bellendir
About the Contributor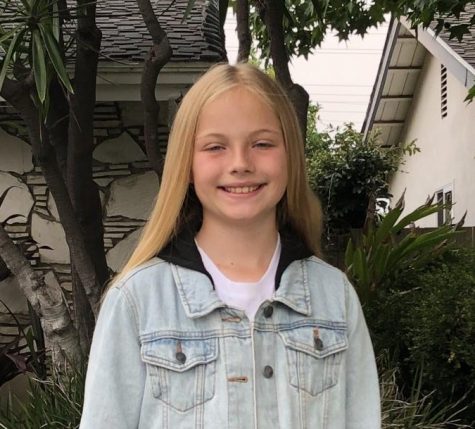 Madison Norberg, Staff Writer
Madison Norberg is a seventh grader at McAuliffe Middle School. Her interest in journalism started at the beginning of sixth grade. She decided to choose...