Fun or Not Fun, Yet Beneficial- The Mile
What may come to mind when thinking about running a mile during P.E. class could be dread or a sense of pleasure. It will all come down to opinion and point of view about running that dirt track on the McAuliffe campus. 
Studies and research have shown that running can boost the immune system, as well as lower the risk of getting blood clots. Running can also help with depression.  According to the website Active, "…you will find that after only a few minutes of running, your brain will start to secrete hormones that naturally improve your mood. In fact, there are few things in the world that can better or more rapidly treat depression than exercise such as running."
Students at McAuliffe have different opinions on running for P.E., whether they think it is fun or not. Seventh grade student Emiko Tsouras states, "I enjoy running once in a while." She also adds, "Personally, I think running is good for you." Tsouras advises to "try to control your breathing" and "try to push yourself [when running] even though it may hurt."
According to Mr. Robinson, a P.E. teacher at McAuliffe, running is very important to your overall wellness. He says that, according to studies, running can benefit and impact learning, nutrition and sleep. 
It can be seen that there are many benefits to running, even if one doesn't enjoy doing it. Robinson shares that, in his opinion, running can be fun at times for him. For the students who dislike running the mile, he states that you can get an "I survived" feeling at the end. 
When teaching his students about running the mile, Robinson helps them with pacing, when to pace or when to push, as well as doing good warm-ups and exercises before a run. Another thing he teaches is something called a negative split, which is "a racing strategy that involves completing the second half of a race faster than the first half," according to Wikipedia. (In basic terms, "start smart, finish fast.")
With running the mile at McAuliffe, there can be many different opinions about the topic out there. Some may enjoy it, or some may not, yet it can be agreed upon that, though it may not be fun, running is beneficial. Robinson tips, "Be smart, be consistent, keep challenging yourself. Set goals, work hard, have fun." 
About the Contributor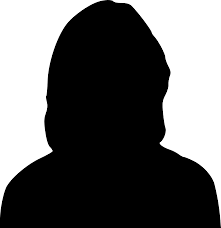 Katie Arnoult, Staff Writer
Katie Arnoult is a seventh grader at McAuliffe Middle School. She is taking Journalism as her elective because she loves to write stories, and she hopes...