Military Appreciation Month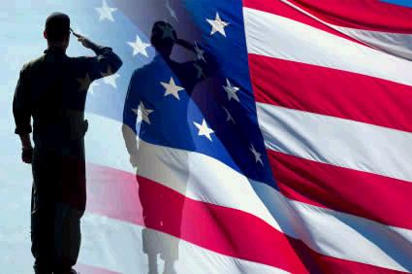 In 1999, the United States Congress established National Military Appreciation Month to recognize the efforts made by the US Armed Forces. Celebrating Military Appreciation Month is honoring those who have given so much to preserve our independence.
This month encourages Americans to reflect on the sacrifices made by soldiers, sailors, and all current and former military personnel of the United States. You can celebrate Military Appreciation Month by honoring and highlighting some of the military personnel that are serving or have served in the military. You can help to highlight and honor the military of the United States by simply saying Thank you, sending Veterans handwritten letters, inviting a Veteran out to a meal, offering to help with household chores, and volunteering for Veteran causes. You can also donate items such as money, blankets, food, and lots of things we use in day-to-day life to help out struggling Veterans.
Some ways that ASB has celebrated Military Appreciation Month in the past included making posters with military seals to support all branches of the military. We have also written thank you notes to military personnel.
This year to celebrate Military Appreciation Month, ASB will make hand-traced posters with military seals from all of the military branches. On the posters, there will be a paragraph explaining what each branch does for our county. We will also hold a discussion about the meaning of Memorial Day and why we observe the holiday in the United States. Also, if students finish testing early, they can complete a Memorial Day crossword puzzle or write a letter of appreciation to someone in the military.
These honorable people and their families have given so much of themselves to ensure that we continue our way of life, so as citizens of the United States, we should do all that we can to support them.